A cook, a stonemason, a trucker, a carer, a great storyteller and a lover of food.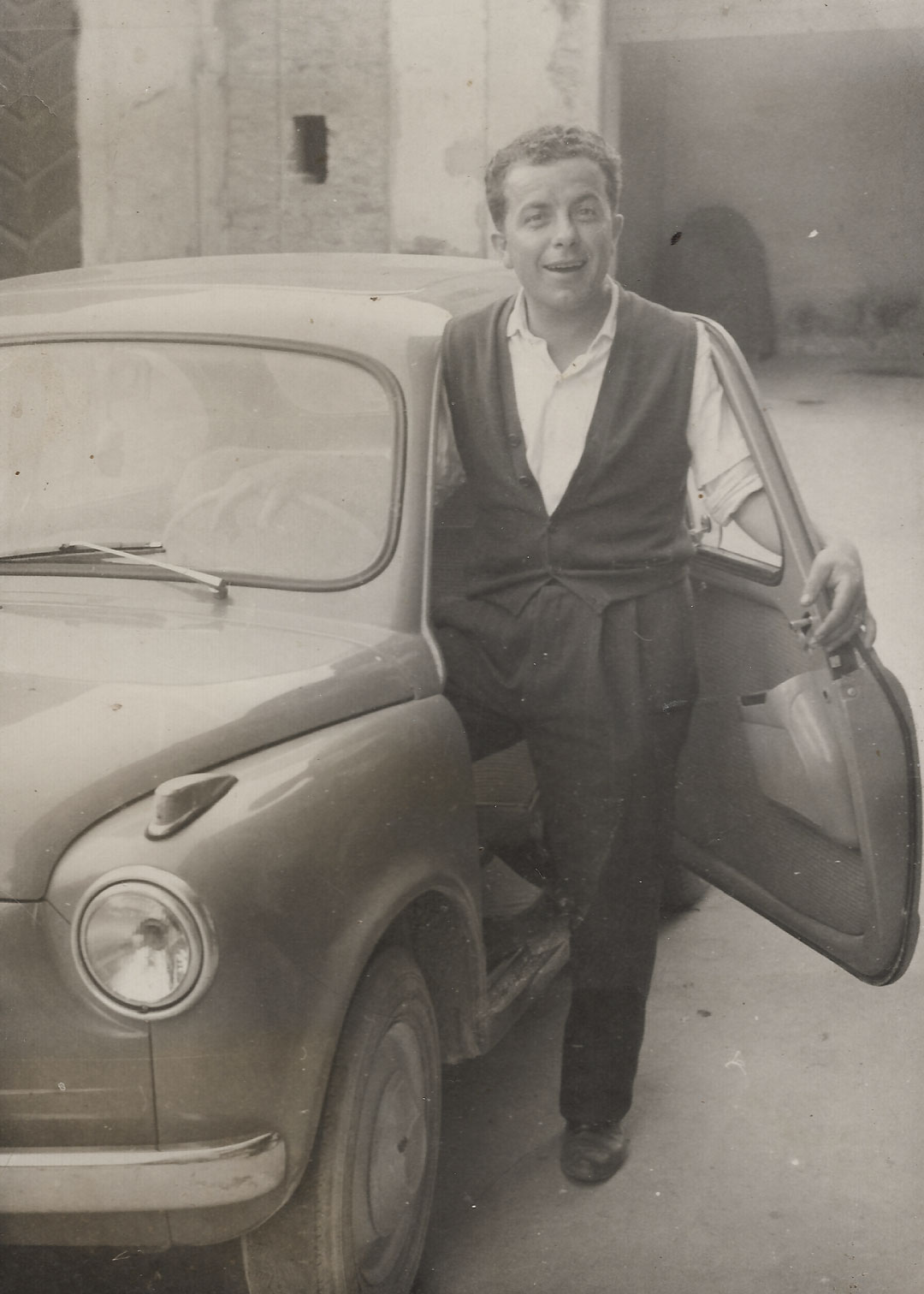 He was a proud contadino senza terra; a peasant, farming land he did not own, a labour of love and dire necessity.
Self-described as a proud housewife, his door was always open, his kitchen smelling delicious.  When family and friends, friends of friends and strangers from all walks of life, came to visit he'd make sure they would never leave hungry. No questions asked and plenty of laughter shared.
Pasquale's bold and joyful spirit lives on in our #italianinclusive ethos.
Pasquale's Pantry was founded by his granddaughter Serena and husband Han Wei.  We celebrate the joy that good food brings to the everyday, bringing people and cultures together.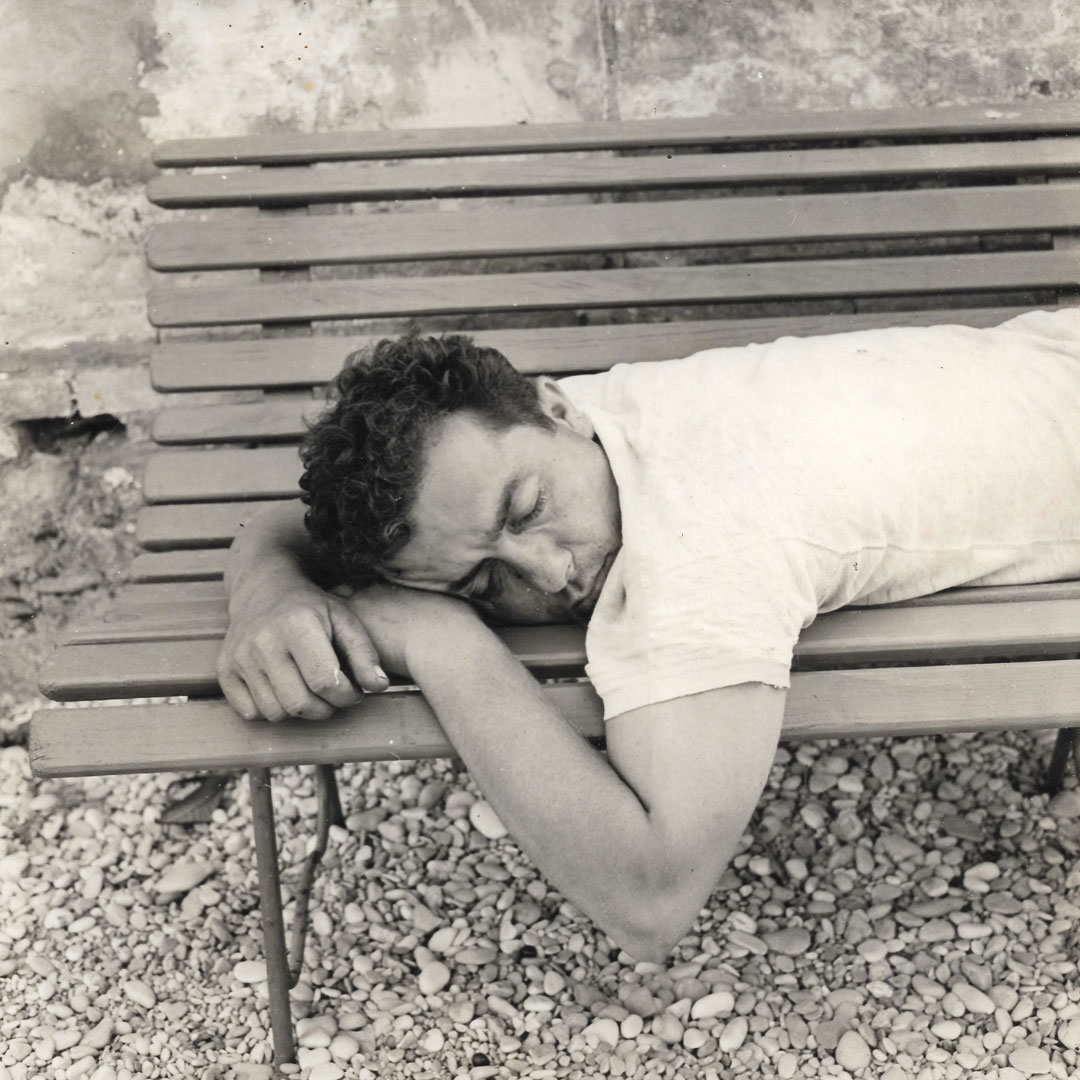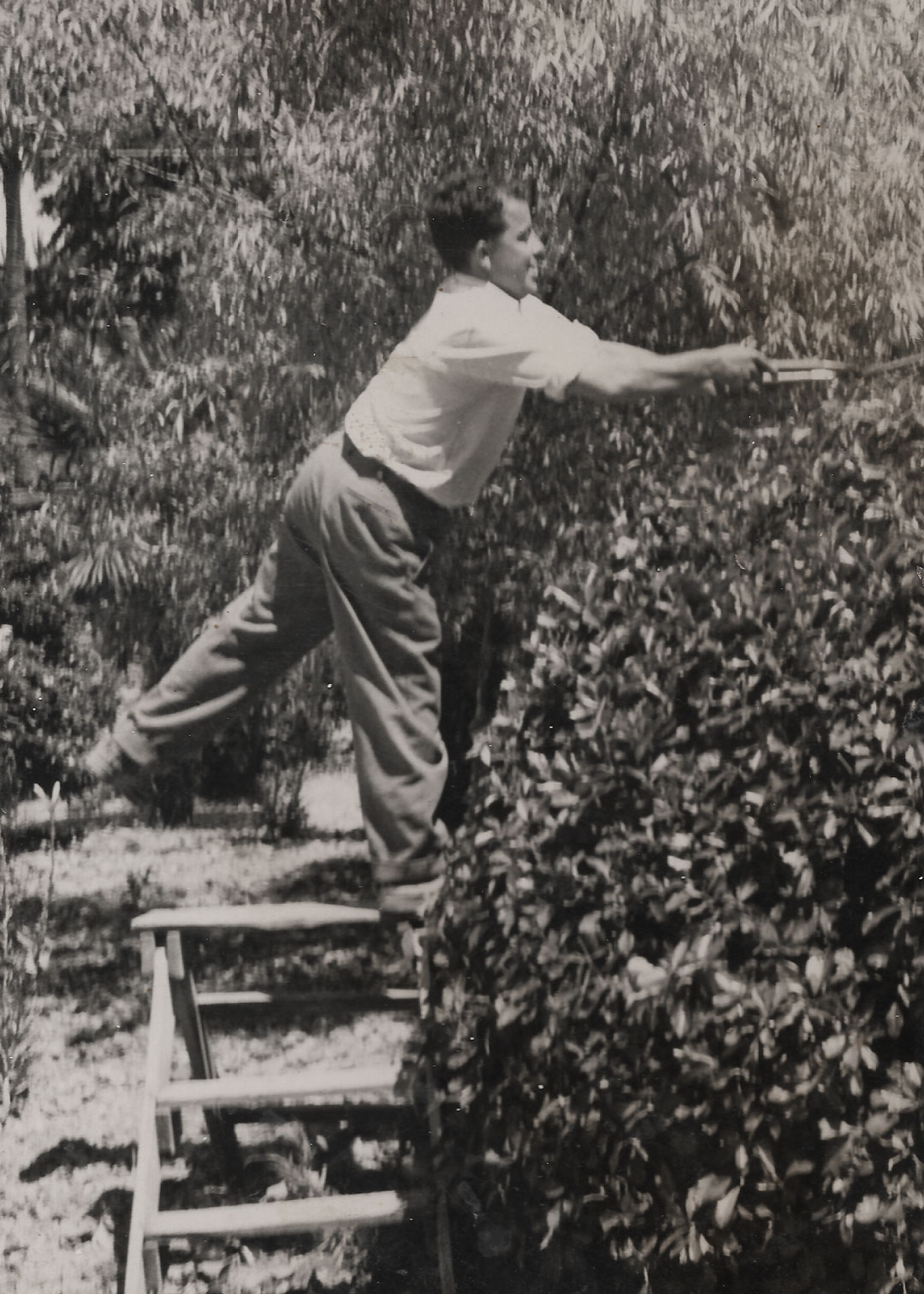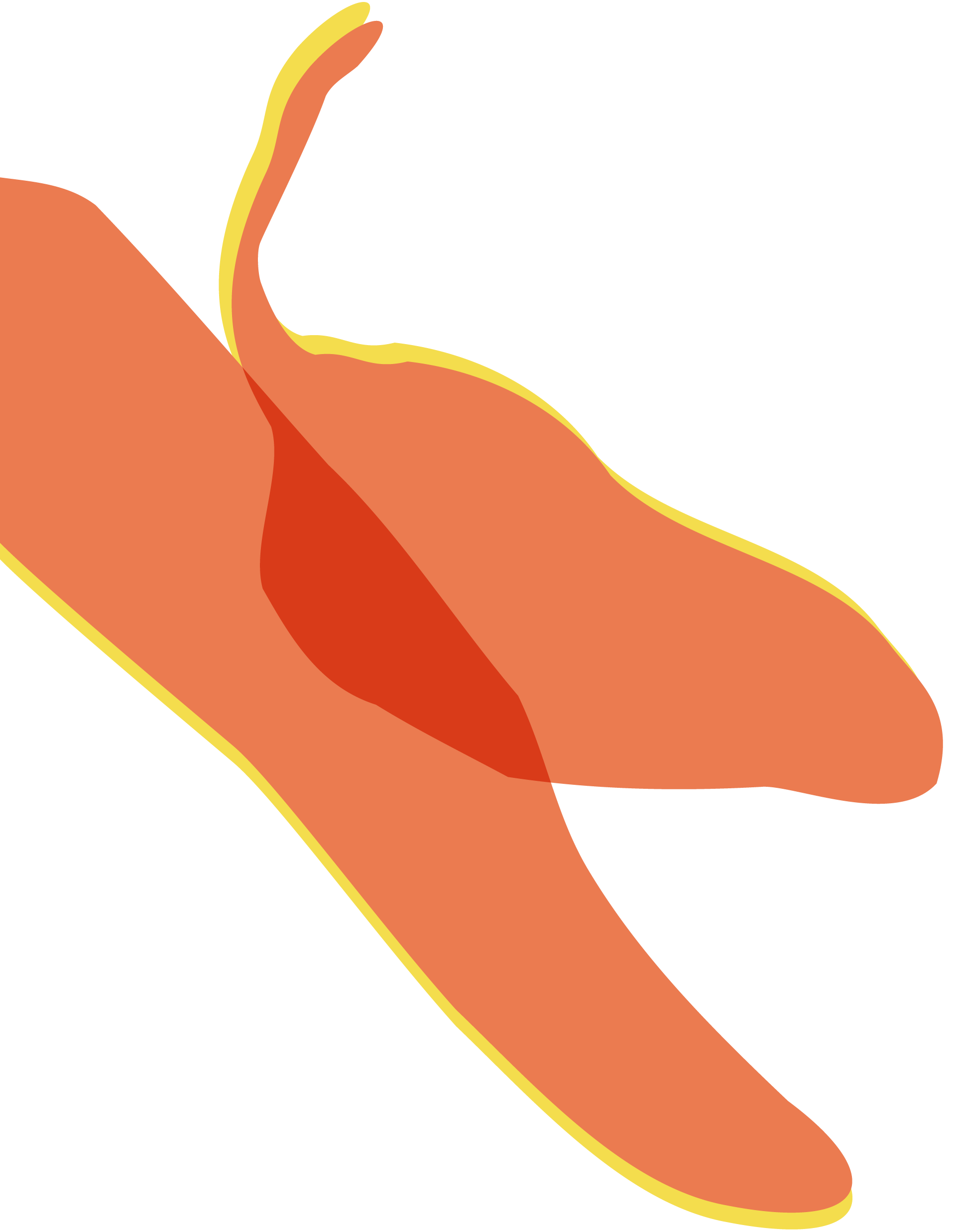 Raw, fried, pickled or fresh—slathered on bread or preserved in oil; chilli peppers were on Pasquale's family table from breakfast to dinner.
Fresh ingredients straight from the field, top-notch olive oil, and a secret in common: the gentle heat and flavour burst of peperoncino to lift flavours to the next level.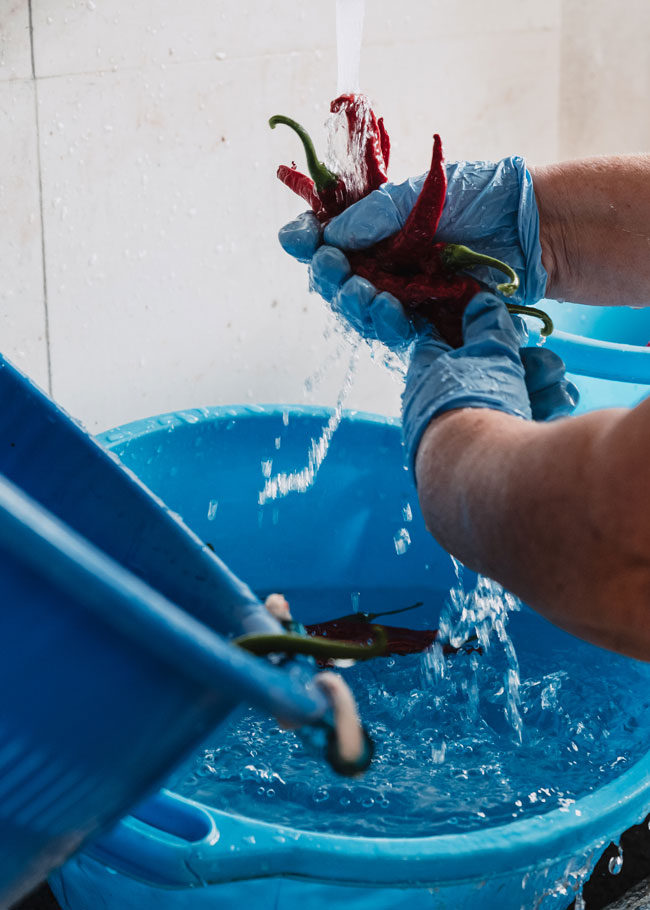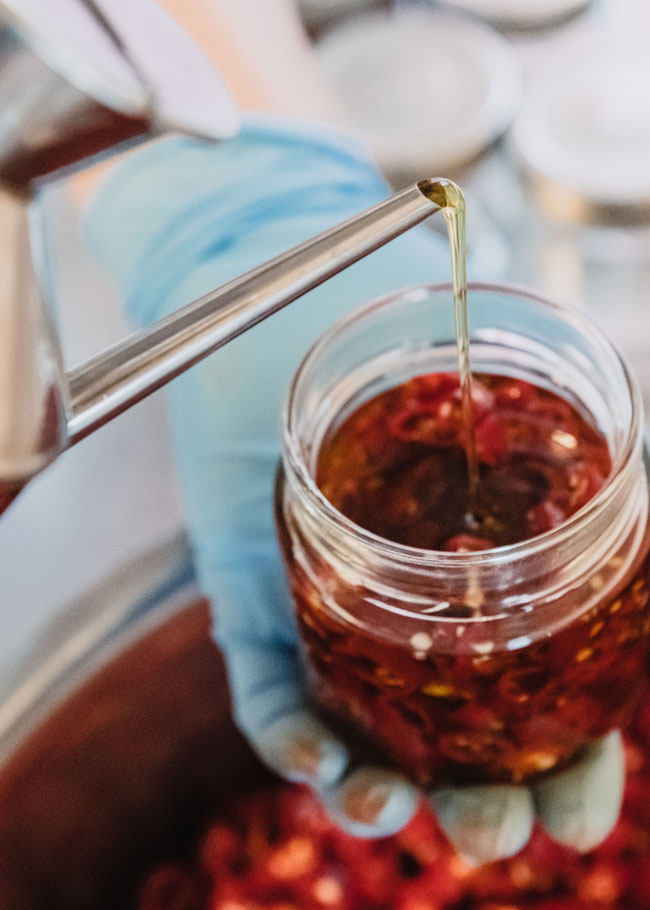 Lazzaretto Chillies are an heirloom variety typical of Italy's green heartland, Abruzzo. Chilli peppers in extra virgin olive oil are a local delicacy across most of Italy, with each family having its own twist (smaller chunks! whole peppers! more vinegar!). 
We grew up eating peperoncini at Pasquale's table, and when amici from abroad joined us for meals, we realised that it was spice that acted as a bridge across different food cultures and palates. Peperoncino is a surprisingly versatile crowd-pleaser, that gets along well with a variety of cuisines and dishes and even to give a touch of homemade love (food snobs, look away) to a takeaway.